Londonski dizajner Dominic Wilcox, rešio je na jedinstven način problem nužnosti korišćenja svog touchscreen telefona dok se kupate – ako tako nešto uopšte i postoji.
Njegov izum je produžetak nalik kljunu koji se kaišem vezuje preko lica i predstavlja svojevrsni handsfree.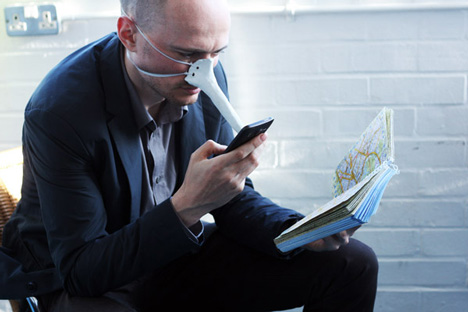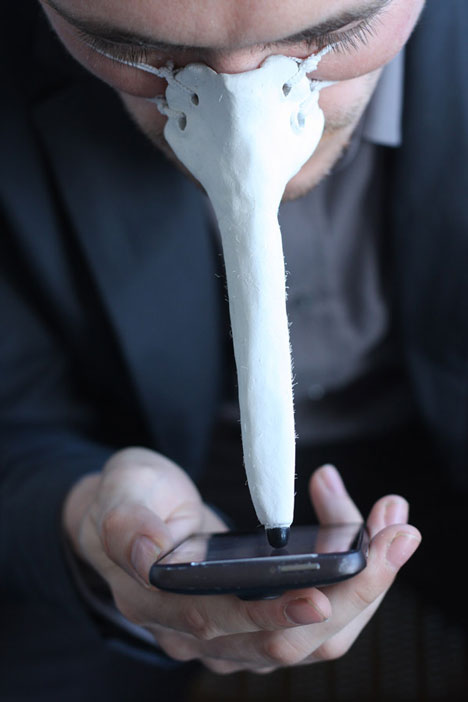 Na ovu originalnu ideju došao je u trenutku kada je probao da skroluje nosem jer mu je jedna ruka bila mokra, i shvatio da iz te blizine ne vidi šta radi.
Naime, kada je na tweeteru želeo da poruči da tvituje svojim nosem, a telefon izvršio autokorekciju i obelodanio «I'm meeting with my nose» izgubio je 2 pratioca i to je definitivno trebalo sprečiti – praktični asesoar je rođen.
Dominic nazire i njegovu daleko širu primenu i već razmišlja o suptilnijem redizajnu – sledeći bi se postavljao oko vrata čime bi se svakako dobilo na neprimetnosti a sve prednosti ostale sačuvane.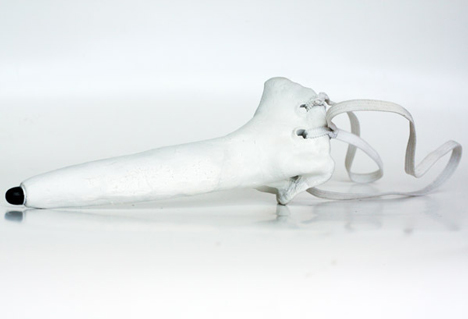 autor: Jovana Babić