QR kod, ili kako ga još nazivaju 2D kod, jeste mlađi brat bar koda. Kao i bar kod, i na QR kodu se nalaze neki podaci do kojih možete doći. Razlika je u tome što vam je za čitanje QR koda potreban Internet, i što je količina podataka mnogo veća nego kod bar koda.
Iako je upotreba QR kodova uobičajna u marketinške svrhe, jedna kompanija iz Sijetla je došla na krajnje neobičnu, dok bi mnogi rekli i krajnje bizarnu ideju. Naime, kompanija Quiring Monuments je u svoju ponudu uvrstila, pored graviranja i izrade spomenika, i opciju ugrađivanja QR koda na spomenike preminulih ljudi.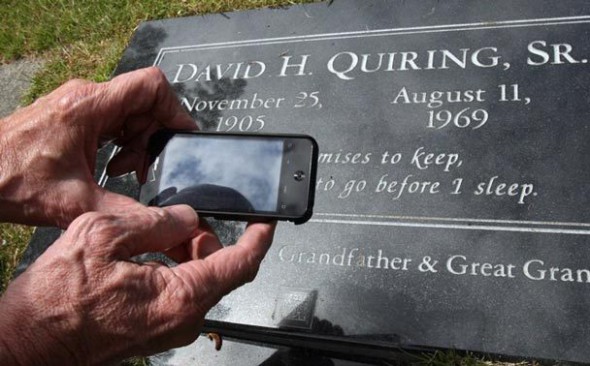 Kako oni to objašnjavaju, to je inovativan način da što više informacija i sećanja o preminuloj osobi ostane upamćeno za buduće generacije. Za svaki spomenik se pravi poseban QR kod, koji dalje vodi ka delu sajta pomenute kompanije, koji predstavlja neku vrstu lične stranice. Na toj stranici se mogu okačiti sve informacije od datuma rođenja/smrti, fotografija, video snimaka, komentara njegovih/njenih rođaka i prijatelja, pa čak i mapa gde se nalazi grob preminule osobe.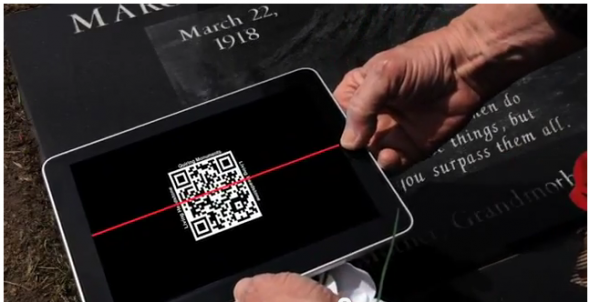 Inovativno svakako jeste, ali smatram da su ovoga puta preterali, Facebook za penzionere zaista nije potreban.
Autor: Miloš Raičević