Ammonite Records, PRESING i klub Geca Disko Šteker Vas pozivaju na koncert kultne beogradske grupe PRESING, jednog od najuticajnijih sastava beogradske rock scene tokom prethodne dve decenije. Prvi beogradski koncert, nakon četvorogodišnje pauze će biti održan u novom klubu Geca Disko Šteker (Dobračina 30), u četvrtak, 29. decembra. Nastupom PRESINGA će takođe započeti niz koncertnih večeri pod imenom Ammo Nites live tokom kojih će predstavljeni izvođači vezani za nezavisnu izdavačku kuću Ammonite Records ili muzički srodni zvuku ovog izdavača.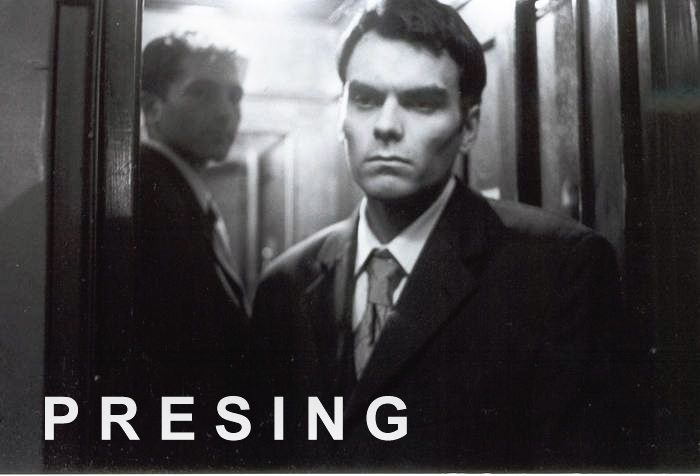 O sastavu PRESING tokom prethodnih godina izrečene su i napisane najviše ocene širom sveta. «PRESING je zvuk koji bukvalno istresa iz gaća recycle rock bendove poput The Strokes, The Vines ili The White Stripes, da imenujemo samo neke«, pisao je ugledni New York Press. «Možete čuti u njihovom zvuku deliće melodičnog razdoblja The Fall («This Nation is Saving Grace»/ «Frenz Experiment», tragove Nick Cavea, nešto Neil Younga, čak i punk-funk koji je prošao kroz usputnu stanicu Kraftwerka.» Album «600 nebo» grupe PRESING bio je domaći album godine 2002 po izboru časopisa Blic, Reporter, OK magazin i Vreme. Kritika je o tom albumu rekla sledeće: «Album 600 nebo grupe PRESING jedan je od najvažnijih proizvoda srpske kulture u protekloj godini» (Reporter); «600 nebo je jedan od pet najboljih albuma koji su došli iz Evrope u poslednjih deset godina» (Boston Phoenix).
PRESING će ovim koncertom predstaviti svoju novu postavu u kojoj pored osnivača benda Zorana Radovića i Vladimira Krakova sviraju i basista Dušan Zdravković i bubnjar Ernest Džananović. Zdravković, postdiplomac kontrabasa na Muzičkoj akademiji u Stavangeru (Norveška), nedugo nakon povratka u Srbiju pridružio se PRESINGU, dok je Džananović poznat kao bubnjar grupe Kristali. Ovim nastupom PRESING će najaviti početak rada na novom albumu koji će se pojaviti tokom 2012.
Događaj počinje u 22.30 nastupom  DJ tima Navigatorz (Bole Ammonite i Nebojša Intruder). Cena ulaznice je 300 dinara. Ammonite Records omogućio je i kupovinu sva tri albuma PRESINGA po promotivnoj ceni tokom koncerta.