5 sjajnih ne-gejmerskih igrica
Zavisna sam od mnogo stvari (slatkiši, knjige, internet…) ali na igrice nikada nisam uspela da se navučem. Tu mislim na onu vrstu igrica koje vas toliko uvuku da postanete njima opsednuti, na štetu karijere, higijene i ljudskog dodira.
Za mene, koja sam svojevremeno uništila džojstik igrajući Super Marija, je previše komplikovano da pritiskam dvadeset dugmića samo da bih se sagla da nešto pokupim. I još kad vidim da, pre nego što počnem da igram, treba da kreiram lika (počevši od toga kao izgleda pa do toga koje osobine poseduje, i u kojoj meri), pa onda sledi ,,probno" igranje, tj.obuka, pa onda dok se naviknem na komande…Ukratko, mrzi me.
Zato volim da se opustim uz trči-skoči-pucaj igrice koje nemaju neku komplikovanu priču, već su čista razbibriga.
5. Sheepish (sajt: Miniclip)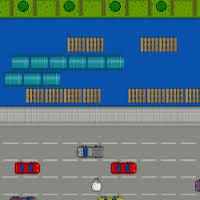 Iako ima samo četiri dugmeta i naoko jednostavnu ,,uteraj ovcu u tor" misiju, ova retro igrica se brzo zakomplikuje. Nije bitna samo brzina i umeće igrača, već je potrebno i proceniti pravi trenutak i imati dosta sreće. Nezgodan je i mali broj života, pa dalje prolaze samo najveštiji. Pravi primer da ono što je jednostavno ne mora da bude i lako.
4. Zombie Hooker Nightmare (sajt: Adult Swim)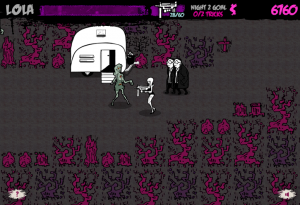 Uz genijalno samoobjašnjavajući naslov, ova igrica ima i smisla za humor. U ulozi ste dugonoge ,,prijateljice noći''  koja treba da privede što više mušterija u prikolice koje su mestimično razbacane po nivou, a sve to dok se rukama, nogama, lopatama i ostalim sredstvima brani protiv zombija. Uz to, mušterija neće odmah da pođe za vama, već postoji  komanda da se pljesnete po ,,debelom mesu'' da bi vas primetio ( što verovatno deluje i u stvarnom životu). Igrica je pomalo seksistička, jer ne postoji opcija da glavni lik bude muško ( Hm, možda zato što žene bolje multitaskuju?).
3. Cursor Chaos (Miniclip)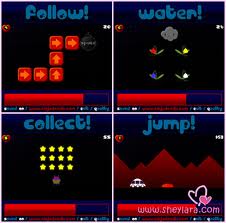 Ovde rešavate niz različitih zadataka za ograničeno vreme. Testira se više stvari-brzina, preciznost, logičko razmišljanje, pa čak i fleksibilnost zglobova. Iako mi uvod zvuči kao da pričam o nekom grozomornom mentalnom naporu, igrica je baš zabavna: ima lepe, velike crteže i odličnu adrenalinsko-borbenu muziku. A na kraju, kad zaginete, lik kursora vas svaki put izvređa drugačijom uvredom: Jel te muče predebeli prsti?, Sledeći put probaj da ne igraš nožnim prstima!, itd.
2. Robot Unicorn Attack (Adult Swim)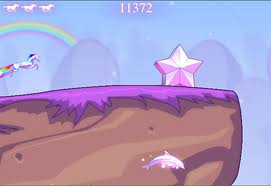 Legendarna igrica koju je igralo preko 40 miliona ljudi. Teško je opisati magiju koja vas obuzima kad skakućete na gracioznim kopitama ostavljajući mlaz duginih boja iza sebe, dok se bujna griva, psihodeličnih boja, vijori  za vama.
Što dalje odmičete, igrica se sve više ubrzava. Postoje samo dva dugmeta, jedno za skok a drugo za ,,dash''( u prevodu ,,pohitaj'') gde razbijate džinovske zvezde koje su vam prepreka na putu, ali i moguća giljotina. Dok elegantno kaskate kroz pastelni pejzaž  društvo će vam praviti svetlucavi delfini, a sve to uz inspirativnu, vanvremensku baladu koja je neodvojivi deo igrice:
Mala digresija: Kada sam sa dečkom prvi put igrala ovu igricu on je, kao okoreli gejmer, bio mnogo bolji dok sam ja čkiljila u ekran i panično drndala dugmiće kad bi se igrica previše ubrzala- i naravno ginula. Pošto me je mnogo isprozivao, dramatično sam se opkladila da ću postići bolji rezultat od njega na svom kompu ( jer me, jelte, on usporava i baksuzira ). Ono što nisam ni slutila je da ću i uspeti! Kada sam došla kući i krenula da igram, totalno sam se zgranula kada sam iz prve prestigla njegov rezultat. Ali nisam to postigla zato što sam u toku polusatne vožnje GSP-om od njegove kuće do moje naglo razvila zglobove i reflekse (mada, ne bih se začudila- gužve su brutalne, a uglovi pod kojima se držimo za šipke prkose zakonima fizike), već zato što je moj komp lošiji a internet sporiji. Ovu malu anegdotu delim samo zato što je predlog za opkladu koja ne može da omane! (za one od nas bez skrupula)
5. Plants vs Zombies   (PopCap Games, tj. daunlodovati s Torenta)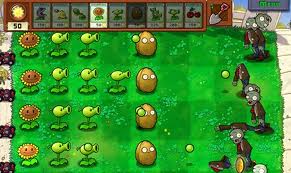 Još jedna globalno popularna igrica (koju igraju čak i vampiri u ,,True blood''-totalna meta situacija) sa velikim brojem fanova/zavisnika.  Spada u tzv. ,,strategije'' sa prilično jednostavnom radnjom: treba da odbranite dom i mozak od nadolazeće horde zombija, a to radite tako što sadite biljke i pečurke koje imaju raznovrsne moći ( neke pucaju, neke eksplodiraju, neke štite…). Igrica je toliko dobra da ne mogu da se odlučim šta je bolje- da li crtež, muzika, Ludi Dejv, zombi-sensei od koga kupujete bolje oružje, ili ono što vam se pojavi kad kliknete na opciju Help u glavnom meniju: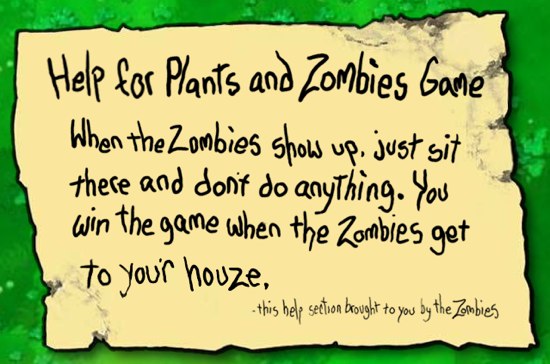 Postoje i razne vrste zombija: normalni zombi, zombi sa metalnom kantom na glavi, zombi-jeti, zombi koji liči na Majkla Džeksona, zombi koji jaše delfina(koji je takođe zombi):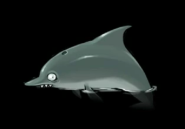 Za svaku biljku i zombija postoji i kraći opis. Moj miljenik je Jack-in-the-Box Zombie
Šta reći, sem : Zgrabite miša-The zombies are coming!
Autor: Dragana Nikolić
Ostali su pročitali i ovo: