Dvadesetominutna komedijska forma oduvek je izazov za pisce i scenariste: za izuzetno kratko vreme publiku treba upoznati sa likovima i učiniti ih dopadljivim, nasmejati, zabaviti i zainteresovati da pogledaju i sledeću epizodu. Američka serija ,,2 Broke Girls''(u prevodu ,,Dve devojke bez kinte'') je to uspela bez problema.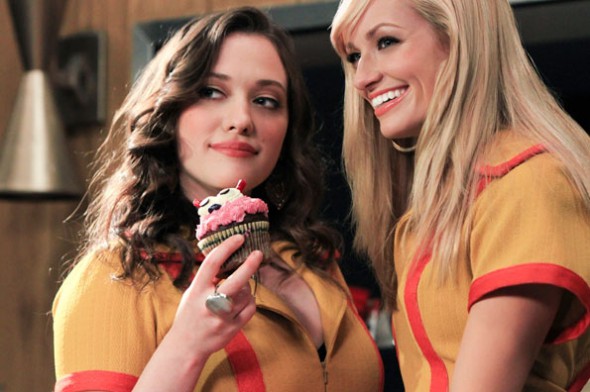 Sarkastična pametnica Maks (Kat Dannings) živi u Njujorku i radi dva posla kako bi preživela: kao kelnerica u skromnom retro-restoranu i bejbisiterka za bogatu i luckasto-plitkoumnu Peach (čije se bebe zovu Bred i Anđelina).  Jednog dana u njen restoran dolazi visoka, doterana plavuša koja, iako nosi preskupu odeću, želi tu da se zaposli kao kelnerica za minimalac. Max to želi da spreči, ali njen šef ipak odlučuje da pruži šansu Kerolajn (Beth Behrs). Mireći se sa sudbinom, Maks pokušava da smotanu plavušu obuči kelnerskom poslu, unapred procenjujući da će joj samo smetati. Međutim, iako je očigledno da je to za Kerolajn prvi posao u životu, Maks će otkriti da je ona srčana i vredna devojka koja ima velikih problema: njen otac je proneverio ogromne sume novca i završio u zatvoru, a njoj je od života na visokoj nozi ostala samo odeća koju nosi na sebi, sve ostalo je oduzeto. Da situacija bude gora, posle javnog skandala koji je odjeknuo po gradu-svi ,,prijatelji'' su joj okrenuli leđa.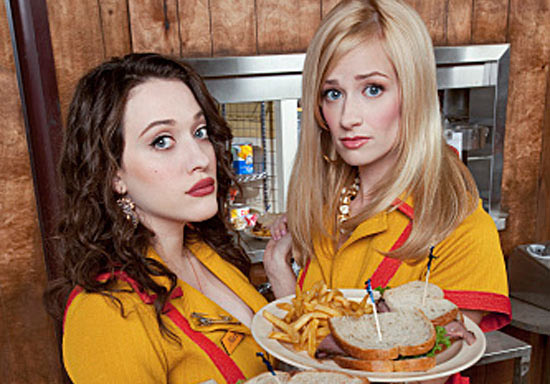 Uprkos svemu, ona je vesela, optimistična i dirljivo uporna u svom trudu da savlada sve nedaće i komplikacije posla kelnerice, u koje spada i svakodnevno, perverzno nabacivanje kolege kuvara, Olega.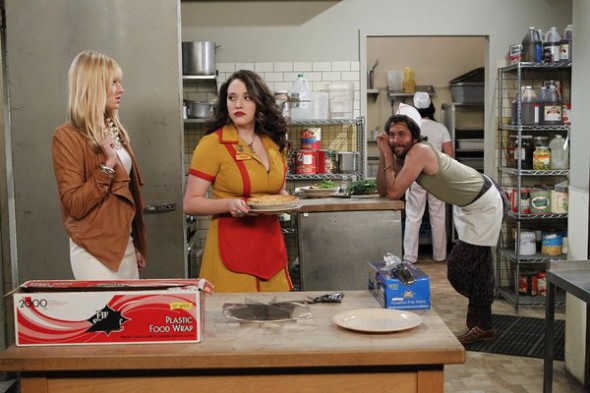 Oleg: Pickup, chicken breast, the way I know you like it with *bone in*
Caroline: We really should have a seminar about sexual harassment in the work place.
Max: Why, when he's already so good at it?
Pored Olega, koji je po profesiji kuvar a po vokaciji i životnom ubeđenju i opredeljenju neumorni napaljenko, tu je i simpatični, hiperaktivni Han, gazda restorana, i sedamdesetpetogodišnji, šarmantni crni di-džej, Erl.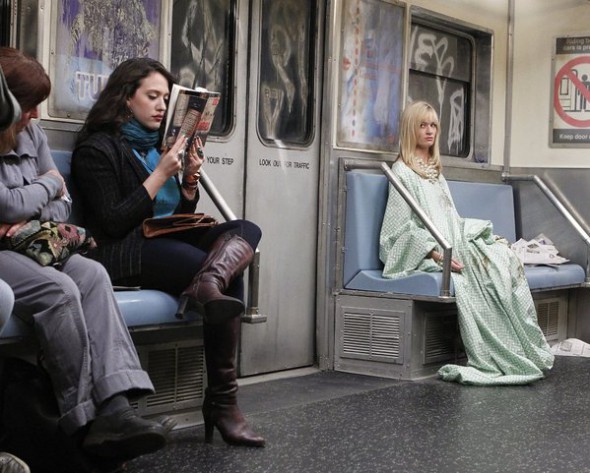 Srce serije je, međutim, prijateljstvo između Maks i Kerolajn. Pošto je zatekla Kerolajn kako spava u metrou, Maks joj je ponudila da budu cimerke.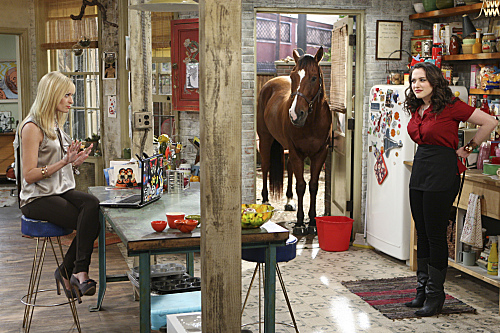 Detective: He lived alone, been dead two weeks
Max: Cats eat his face?
Caroline: Max! Can you not be so dark?
Max: Kittens eat his face?
A kada Kerolajn proba fantastične domaće kolače koje Maks pravi kod kuće, postaće i poslovni partneri i glavni cilj će im biti da skupe novac da otvore sopstvenu prodavnicu i obogate se prodajom Maksinih kolača. Biće tu dosta poteškoća i avantura: kada dođe zima, tražiće dom za njihovog trećeg cimera, Kerolajninog konja, koga su do tad držale u dvorištu/terasi; upoznaće komšinicu u stanu iznad njihovog za koju će pogrešno pretpostaviti da je ,,madam'', to jest-ženski svodnik.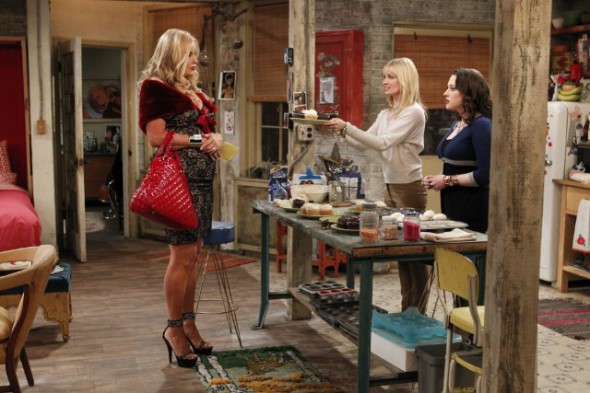 Caroline: Oh my god, she's a hooker. I've been using a hooker's lip gloss.
Max: She's not a hooker, she's too old. She's a madam. You've been using an old hooker's lip gloss.
Provaliće u Kerolajnin stan da pokradu njenu firmiranu garderobu da bi je preprodale; protestvovaće protiv poskupljenja tampona u kupatilu restorana; i biće, naravno, dosta komplikacija sa bivšim/potencijalnim momcima. Sve u svemu-biće vrlo zabavno!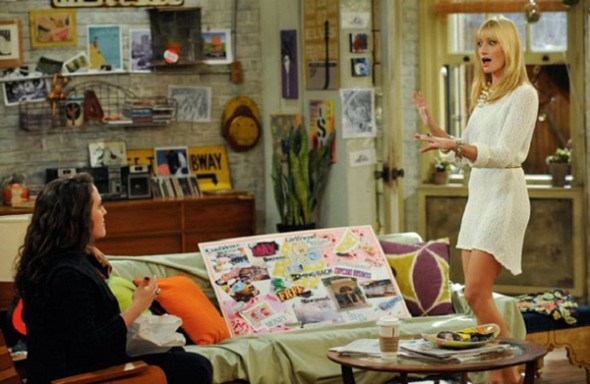 Max: I kissed Johnny
Caroline: What?! When?
Max: He came by the apartment right after you left.
Caroline: I was only gone twenty minutes. What did you do, shine a bat symbol on your vagina?
Autor: Dragana Nikolić