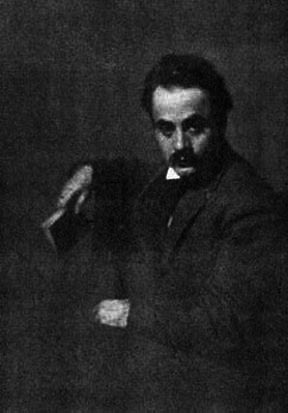 In the spirit of this great author's aforementioned words, we shall assemble the mosaic of Khalil's artistic and private life as it should not be forgotten. The veil of controversy and lack of understanding always followed his interesting but extremely introvert persona. He was a man of few words, but they were always carefully chosen.
Childhood and early days: Be patient, for it is the form doubt that knowledge is born.
Gubran Khalil Gubran was born in Bsharri, mountainous area in North Lebanon on January 6, 1883 in a country that was, at the time, struggling for independence from Ottoman domination while its residents struggled with poverty and poor life. Khalil was one of them.
Often described as a solitary and pensive child, Gibran found the joys of childhood in the natural surroundings of cliffs, falls and neighboring green cedars which were later presented in many of his drawings and writings giving it dramatic and symbolic influence. Living in poverty, he wasn't able to receive any formal education so he obtained his knowledge from the visits to a local village priest who taught him the essentials of religion and the Bible alongside Syriac and Arabic languages. The priest recognized Gibran's inquisitive and alert nature so he began teaching him the basics of alphabet and language, opening Gibran possibility to learn about history, science, language and art.
At the age of 10, Gibran fell off the cliff hurting his shoulder badly which made him weak to the rest of his adult life. To relocate the shoulder, his family strapped it to a cross and wrapped it up for forty days as a symbolic reminiscent of the Christ's wanderings in the wilderness which etched in Gibran's memory.
Meeting West: Too young am I and too outraged to be my freer self.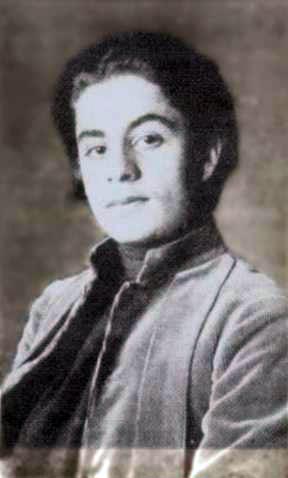 When Khalil was eight, his father was accused of tax evasion and sent to prison leaving the family homeless. His strong-willed mother decided to take the family to the U.S. seeking for a better life. In 1895, Gibran, his two sisters, a half-brother and a mother immigrated to America, concrete Boston's South End. The charity institutions enabled immigrant children to attend public schools to keep them off the street. So finally, Gibran gets formal education and is the only one in his family. While he was being registered in public school, his name was altered and shortened for ever to: Khalil Gibran. He tried to restore his full name on many occasions but in vain.
Even though quiet, he was a good student and teachers almost immediately noticed his talent for drawings and sketches. His natural curiosity led him to the cultural parts of Boston where he had the opportunity to visit numerous artistic Galleries, the world of theatre and Opera which set him on the road to fame.
In 1896 Gibran met Fred Holland Day who introduced Gibran to Greek mythology, world literature, contemporary writings and photography and encouraged him to seek his own self-expression.
In 1898, he had to return to Lebanon to finish his studies as well as to improve his poor English and bad writing of Arabic. As a student, Gibran intrigued almost everybody being interested in Arabic-bible language, fascinated by its style and writing which later on had a strong impact on his own work. People were impressed by his outlandish and individualistic behavior and his unconventionally long hair. One of his teachers described him as: "a loving but controlled heart, an impetuous soul, a rebellious mind, an eye mocking everything it sees."
Family life:…he who was never looked at suffering cannot claim to see joy.
Leaving after his father became imprisoned, Gibran lived in Boston with his mother, Kamila, sisters Sultana and Marianna, to whom he was deeply attached and a six-year older half-brother Peter. He always felt injustice since his sisters weren't able to get any education due to the poverty. They lived in very difficult conditions, so much so that their mother began to work as a peddler on the streets of Boston which was the main source of income for the most Syrian immigrants. Due to the Kamila's hard work they finally reached some savings which Peter used to set up a store in which both of his sisters worked. However, the luck turned again and while he was finishing his studies in Lebanon, his family was stroked with illness: his half-brother's consumption, Sultana's intestinal problems and Kamila developed cancer. When he received this news, Gibran immediately left Lebanon in March 1902. Leaving Lebanon, he also left his father who came out of prison but their relationship became so bad that it drove him to move to his cousin and once again live the life in poverty.
Unfortunately, he arrived too late, since Sultana died on April 4th. Gibran was very fond of his family so he took the news badly. His work was his only distraction. His mother underwent an operation in February to remove the existing cancerous tumor and to his misery Gibran had to take over family business since Peter decided to pursue his own happiness in Cuba. Gibran constantly tried to escape the picture of poverty, illness and death. Not so long after departing, Peter returned from Cuba fatally sick and died only a few days later. Three months later, Kamila's cancer spread and she died on June 28th, the same year. This devastated Gibran so much that he was fainting and foaming blood from the mouth. Once again, his only hope was his work.
Gibran's paintings: Work is love made visible. And if you cannot work with love, it is better that you should leave your work and sit at the gate of a temple and take alms of those who work with love.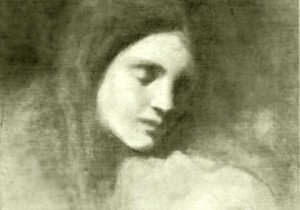 Gibran was an exquisite philosophical essayist, novelist, musical poet and artist. His talent was discovered at early age but his glorifying moments came later. He was a fast learner, absorbing everything that he would be in contact with. Gibran uttered his religious beliefs after reading a book given by Holland Day which he declared by saying:"I am no longer a Catholic: I am a pagan!" Day constantly encouraged Gibran; it was his merit that Gibran's paintings were printed as book covers in 1898.
After the three family deaths Gibran sold the family business, and decided to launch his own debut art exhibition which consisted of allegorical and symbolic charcoal drawings. It was opened on May 3rd, 1903 and became a success even with the critics.
In 1908, Gibran went to Paris to study the Arts. There he discovered the lack of his artistic training and devoted himself to personal improvement. In June 1909, he received the news of his father's death but he was comforted by the thought that his father blessed him before dying.
He returned to U.S. and in 1911 started to paint portraits in a series which he would later call "the Temple of Art". This series included portraits of W.B. Yeats, Auguste Rodin, Sarah Bernhardt, Gustav Jung etc.
Love life: Love is all I can possess and no one can deprive me of it.
During one of Day's exhibitions, Josephine Peabody, a twenty-four year old poet and writer caught Gibran's attention. She was intrigued by a young artist who wished to sketch her and began corresponding with him during his stay in Lebanon. This brought them closer, but when Gibran proposed marriage, she refused and became the first blow in a series of heartaches for Gibran.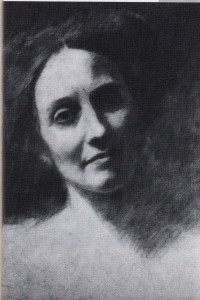 Ironically, Josephine invited schoolmistress Mary Haskell to examine Gibran's drawings on his first exhibition. Their introduction was a beginning of a lifelong relationship developed on many levels. Slowly, Josephine's role in Gibran's life was taken over by Mary. She was thirty, at the time ten years older than Gibran. The significance of their relationship was described in her diaries, where she recorded their personal and intellectual conversations for more than seventeen years! These recordings were incredibly valuable since they give us insight in Gibran's personal thoughts and ideas. On December 10th, 1910 he proposed marriage to Mary but she refused him due to the age difference. However, this did not endanger their relationship. Mary was still his financier as she always was while their spiritual bonding remained his inspiration.
Gibran's writings and the creation of the Prophet: Your daily life is your temple and your religion.
Mary Haskell was very educated and independent woman who encouraged Gibran to be the artist he always wanted to be. She was the reason Gibran started to explore English language, and the reason behind his decision to begin writing in it. She suggested that, instead of translating his work from Arabic, he starts to write in English directly. And so he did. Mary spent time with him, correcting his mistakes, explaining the grammar to him and suggesting ideas. She even attempted to learn Arabic so that she could better understand Gibran's thoughts and ideas.
By 1918 Gibran started to tell Mary about the book he was working on, and for which he later said:"it's the first book in my career, my first real book." Namely, while corresponding, Josephine referred to Gibran as her young prophet since she was intrigued by his oriental background. Her care and attention were the inspiration behind the book The Prophet. The title was based on the poem written by Josephine in December 1902, describing Gibran. Of course, when it was published he dedicated the book to Josephine, whose care helped him advance his career.
However, Mary was crucial to the development of The Prophet since she advised Gibran to adopt English for this book. After it was published, he embraced writing in English in general. The main subjects of this work were those he often discussed in conversations with Mary, they covered the issues of marriage, life, death, love and infiltrated them into The Prophet finally published in 1923. Talking about process of writing this book and his constant problem with identity trying to balance between the philosophies and lifestyles of the East and West he said to Mary: "I know now that I am a part of the whole – a fragment of a jar. Now I've found out where I fit, and in a way I am the jar – and the jar is I." The Prophet was acknowledged as a reminiscent of Nietzsche's Thus Spoke Zarathustra.
Death and Homecoming: I existed from all eternity and behold, I am here; and I shall exist till the end of time, for my being has no end.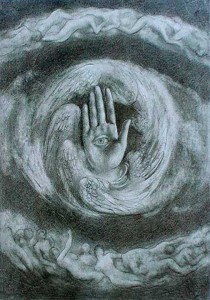 In 1922 Gibran complained about the heart trouble which was attributed to his nervous state. He himself admitted:"But my greatest pain is not physical. There's something big in me. It's a silent greater self, sitting and watching a smaller somebody in me doing all sorts of things."
In 1928 his health began to deteriorate and the pain in his body began to increase due to the nervous state. Gibran seeks relief in alcohol. It turned him into an alcoholic in the time when the U.S. was under the prime of prohibition. The doctors pointed out the enlargement of his liver in 1929. To avoid the issue of illness, Gibran ignored medical care and continued to drink heavily. In 1930, he drew the last copy of his will.
On April 10th 1931, at the age of forty-eight, Gibran died of liver cancer. His death was mourned in the U.S. as well as in Lebanon. His sister Marianna and Mary decided to fulfill his last wish and took his remains to his hometown of Bsharri. The citizens of Lebanon received the coffin with celebration rather than mourning, rejoicing his homecoming. He found his final resting place in the Mar Sarkis monastery.
As Marry suggested, all of his belongings, the books he read, and some of his works and drawings were sent to the monastery which later became a Gibran museum.
* Personal recommendation: The Wanderer, 1932; Gibran's last and posthumously published book

Author: Aleksandra Hegediš