… i što se mene tiče, možete da prekinete ovogodišnji i da ne održite naredni Comic Con.
Pre samo 3 dana se desila najbitnija stvar Comic Con-a 2012: Nil Gejmen je otkrio da već neko vreme radi na prequel-u (priči pre) Sendmena, i da će biti izdat za godinu i kusur dana. I to, ni pet ni šest, sa ilustracijama Dž. H. Vilijemsa III (Promethea, Batwoman). Ako ste iole reagovali kao ja, jasno je da ovde ide određena slika: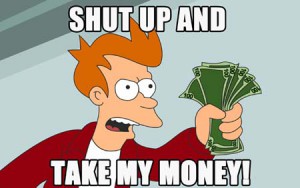 Ukoliko vam je potrebno još informacija, za sada znamo sledeće: u novembru 2013. se navršava 25 godina od početka izdavanja Sendmena, tako da je taman zreo za osveženje, i upravo tada će biti izdat ovaj "predgovor".
"Kada sam završio sa pisanjem Sendmena, jedna priča je ostala neispričana. Priča o tome šta se Morfeusu desilo da ga je tako lako bilo zarobiti u broju 1. Sendmena, zašto se vratio iz daleka, iznuren koliko se ne može zamisliti i opremljen za rat", reče Gejmen u zvaničnoj izjavi (klip na kraju teksta). "To je priča koju smo nameravali da ispričamo za dvadeseti rođendan Sendmena… ali nam je vreme iscurilo kroz prste. Ali sada, kada je 25. rođendan na pomolu, ushićen sam, nervozan sam zbog činjenice da će ta priča konačno biti ispričana."
Na Tviteru je jedan od fanova povezao Sendmen prequel sa gorućim pitanjem: "Before Watchmen" kontroverzom. Na to je Gejmen odgovorio sledeće: "Nikako. Priča u Sendmenu se proteže daleko unazad. Ja pišem ZA VREME SENDMENA." Tako mu to dođe kada pišeš o Snu, bogu starijem od svih bogova.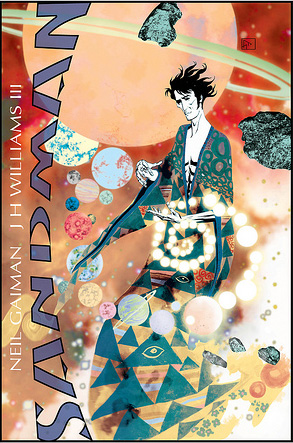 Eto, artwork imamo na uvid, naslov će tek biti najavljen, mada smatram da Nil ima bar grubu predstavu kakav će biti. Ostatak ostavljamo Princu priča lično:
Autor: Andreja Kojanić