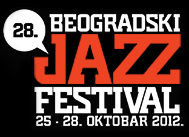 Ove godine se po 28. put održava beogradski Jazz Festival u Domu Omladine od 25. do 28. oktobra. Iako  i on kao i ostali muzički, filmski i pozorišni festival, kao i manje više sve kulturne manifestacije, ima znatno smanjen budžet, organizatori su  najavili još bolji program kad je u pitanju svetski renome uvrštenih međunarodnih džez umetnika.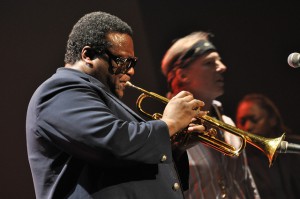 Povodom dvadeset godina od smrti Milesa Davisa, jednog od najvećih muzičara svih vremena, umetnika koji je tri puta svirao na ovom festivalu, program 2012 počinje  sa bendom u potpunosti sastavljenim od muzičara koji su svirali sa njim, autentičnim zvezdama današnjeg jazza: Walace Roney je jedini Milesov učenik, a uz to i vlasnik njegove trube; Omar Hakim i Daryl Jones su nezaboravna ritam sekcija, onoliko koliko je Larry Coryell nezaboravan gitarista…Čitav program nadalje usmeren je na umetnost  trube i saksofona. Tako su se tu uklopili i:
Ursula Rucker, soul pevačica i pesnikinja, jedna je od najistaknutijih svetskih tzv. spoken word izvođača, vodeći jazz trubač i vodeći tenor saksofonista srednje generacije, Dave Douglas i Joe Lovano, ovenčani desetinama nagrada svetske jazz zajednice,  nova jazz zvezda Ambrose Akinmusire, latino gigant Jerry Gonzalez, kao i radikalna njujorška postava Mostly Other People Do The Killing. Tu su i  autentični jazz-kabaretski odmak grupe Das Kapital, pleasni groove danskog trija Ibrahim Electric.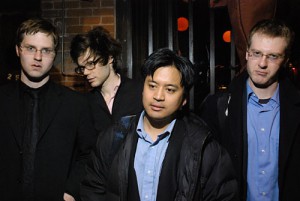 Po prvi put će nam se predstaviti i neki domaći izvođači koji žive i rade u inostranstvu: Nenad Vasilić, iz Austrije, kao i Blazin' Quartet Srđana Ivanovića, iz Holandije. Od "domaćeg" programa tu su  Jova Maljoković i gosti, kao i posebna saradnja Darkwood Dub-a i Bisere Veletanlić.
Pod sloganom LIKE JAZZ, ovogodišnje festival očigledno teži da privuče što više mladih ljudi, koji nemaju mnogo prilike da se sretnu sa ovakvom vrstom muzike. Ovakav program i sasvim pristupačne cene karata za ovakvu vrstu festivala, zaista bi bilo šteta propustiti ga.
Autor: Maja Todorović