Ana Rajčević je nagrađivana modna dizajnerka sa sedištem u Londonu, čija je sfera delovanja negde na granici skulpture i dizajna. Njena specijalnost su sintetički polimeri, koža i metal.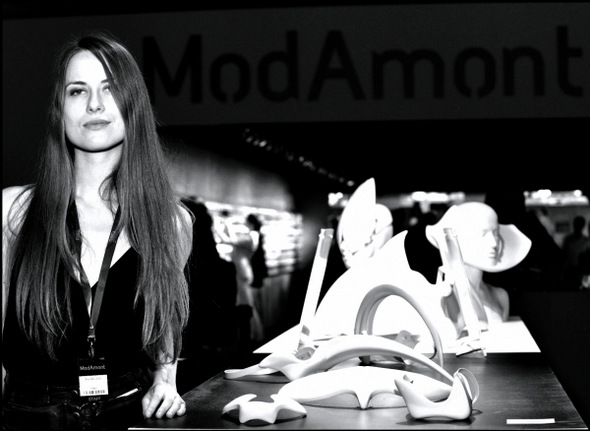 Pošto je 2010. dobila stipendiju londonskog University of Arts za kurs Fashion Artefacts na London College of Fashion, Anina postavka/kolekcija ANIMAL: The Other Side of Evolution osvojila je MA Design Award za 2012. na londonskom University of Arts, LCF Best Design Award i Accessories Collection of the Year 2012 na International Talent Support u Trstu.
Projekat je za ideju imao upravo brisanje granice između skulpture i modnog asesoara/nakita, kreiranjem 8 "ličnih ukrasa" koji bi mogli da se podjednako dobro vizuelno istaknu i u galeriji i na ljudskom telu. Stavljajući akcenat na "anatomiju mutacije", ovi ornamenti često manjim ili većim delom prekrivaju lice ili telo modela, u isto vreme asocirajući na skeletne forme i njihovu snagu i moć, ali i ističući i senzualnost modela u drugom planu.
Njena prva izložba skulptura iz 2009, WIRED, sastojala se iz rasparčanih lutaka ojačanih metalnim žičanim elementima. I kod ovih pet skulptura, akcenat je bio na anatomiji, tačnije, šta se nalazi ispod nje. Ova postavka simbolizuje modernog čoveka i njegov "brak" sa modernim tehnološko-industrijskim društvom.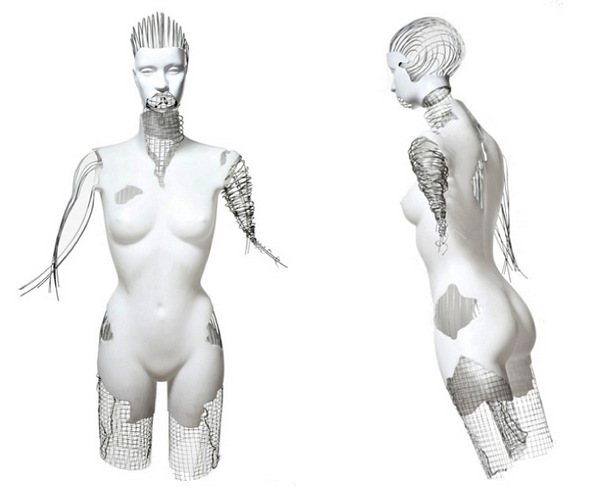 Kolekcija po imenu UNHUMAN, inspirisana borbenim odorama, dočarava ono mračno, zlo, ali iskonski seksualno u futurističkim urbanim uniformama.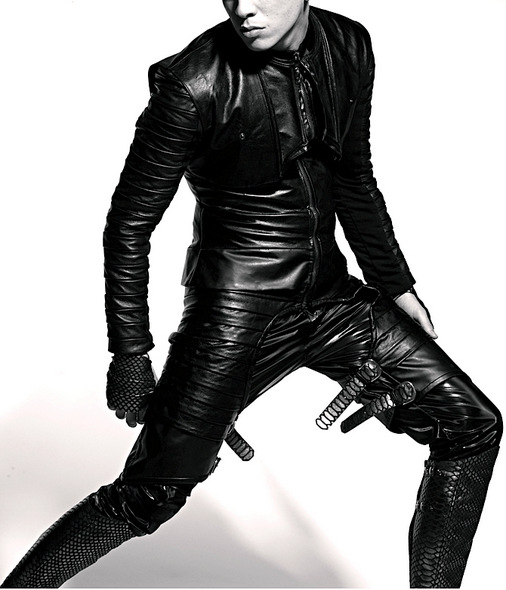 VIRGIN DRESS, projekat izveden u saradnji sa Borisom Hoppekom, je bio izložen u okviru DIS-PATCH festivala 2010. i Belgrade Design Week 2011.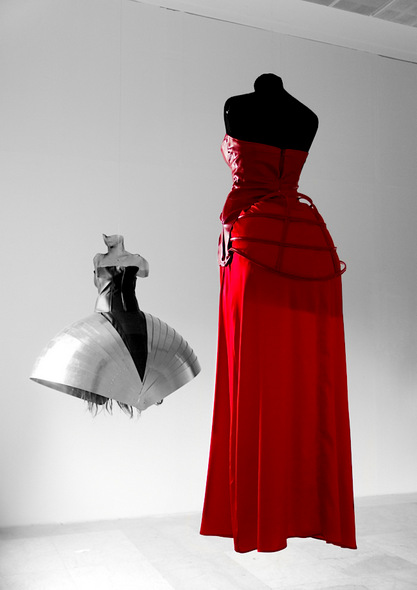 Ana je takođe zakoračila i u film, kao ko-producent filma ENCOUNTERS, koji je prikazivan na Internacionalnom filmskom festivalu u Roterdamu 2011, berlinskom Fashion Week-u 2010. i Mikser festivalu u Beogradu 2010. Film intenzivnom slow-motion izvedbom dočarava jedan potencijalni mračni i mučni čin, kroz karakterizaciju estetike suprotstavljenih osećanja straha i strasti.
Ana Rajcevic: ENCOUNTERS sa Vimeo kanala Ana Rajcevic
ENCOUNTERS; 2010 (zvanična strana)
Izvor: www.anarajcevic.com
Priredio:  Andreja Kojanić