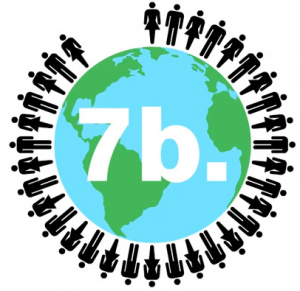 Kako vam ide zamišljanje velikih brojeva? Jeste li ikada pokušali da vizuelizirate sedam milijardi ljudi, onoliko koliko nas, okvirno, ima na našoj planeti? Sajt 7billionworld.com nudi jedinstveno rešenje, da sve nas vidite na samo jednoj web stranici. Da, svi stanovnici naše planete okupljeni na jednom mestu. Ali čekajte, ima još. Sigurno ste se nekada, takođe, zapitali gde se baš Vi konkretno nalazite u toj beskrajnoj gomili zemljana i koji je vaš matični zemaljski broj? Jedinstveni broj vašeg rođenja. Za ovaj odgovor posetite sajt britanskog BBC, gde to vrlo lako možete saznati prostim unošenjem datuma rođenja, a onda skok na prethodnu stranicu i pokušajte da se locirate u masi. Inače, cifra od sedam milijardi ljudi dostignuta je 31. oktobra 2011. godine.
A kad smo već kod svih ovih brojeva, za kraj sve začinite globalnim podacima koji se menjaju u realnom vremenu, World-O-Meters, a koji vam na najbolji i najjednostavniji način dočaravaju dinamiku ljudi na planeti Zemlji. Dinamiku, kakva god ona to trenutno bila.
– 7 milijardi ljudi
– Vaše mesto u gomili
– Statistika
Istražujte.
Priredio: Dražen Pekušić