Do sada već svi naveliko znaju da je Vimeo ogromni repozitorijum kvalitetnog filmskog izraza, gde se mogu naći pravi dragulji kratkog filma, trailera za dugometražne filmove i igrice, showreels raznih umetnika u povoju. Sva ta dela su fantastičnog izgleda, ozbiljne i stručne nezavisne produkcije, sa kreativnom i/ili inovativnom upotrebom CGI-ja (ne onako holivudski, bang-swoosh-kaboom)… Šta je nama zagolicalo maštu u poslednje vreme, pogledajte u nastavku članka (bez nekog posebnog redosleda), i napišite koji red o Vašim utiscima!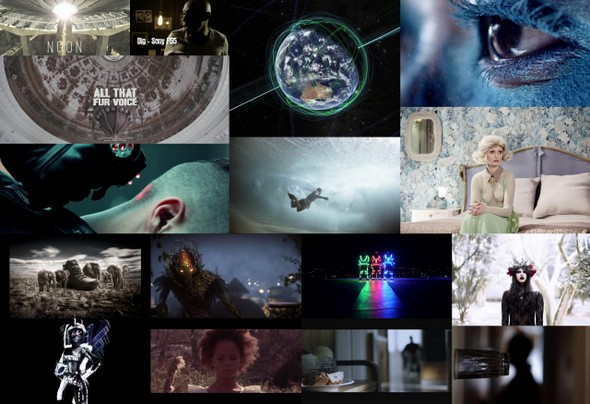 The Underwater Project from Mark Tipple on Vimeo.

The Walk – a short film by Sheldon Candis from Cinephile Academy on Vimeo.

"NOON" Trailer from Kasra Farahani on Vimeo.

SPONSA 3:11 from Camilo Grald on Vimeo.

FUR VOICE – All that from Pablo Maestres on Vimeo.
24×360 from Timecode Lab on Vimeo.
Brasher Walking Boots from featherwax on Vimeo.
Dig – Sony F55 from Fried Pixel Films on Vimeo.
BONESHAKER TRAILER from Frances Bodomo on Vimeo.
OUR SECRET from Frances Bodomo on Vimeo.
Light Emitting Dudes – LED Freerunning from Frank Sauer on Vimeo.
The Green Ruby Pumpkin from miguel ortega on Vimeo.
Hors d'oeuvre from MONICA MENEZ on Vimeo.
W A R from madeinhollywoodusa on Vimeo.
The Known Universe from AMNH on Vimeo.
Memorize – Short Film from Jimmy Eriksson on Vimeo.
Priredio: Andreja Kojanić